Written by Karen Anderson
When Paul Bourgogne moved to Utah after nearly two decades of facilitating mergers and acquisitions in the Washington, D.C. area, he was alarmed to discover that the Utah Valley had no plastic recycling infrastructure. "My wife and I were interested in recycling," says Bourgogne. "We were some of the few people in Utah County who, because there was no curbside recycling, took all our plastic, paid extra, and then left it in the landfill."
After months of well-meaning efforts, the Bourgogne was again surprised. An attendant told them to throw the plastic into the public waste pile, explaining that landfills rarely have the capacity to recycle, although fees are charged for this. Bourgogne considered the amounts of plastic discarded annually by approximately 700,000 Utah Valley residents. "My awareness has increased that there is a serious problem in this country. We are one of the leading industrialized countries in the world and yet we are doing a bad job recycling our plastic."
Bourgogne has met the engineers who have designed and built recycling equipment in the UK over the past decade. They were still thinking about improvements after leaving their previous company. They now have four different patents pending for recycling petroleum-based products such as plastic into a basic recyclable product.
"It's fantastic," says Bourgogne. "The technology is really disruptive and it avoids some of the major problems that recycling systems face today which makes them very inefficient and expensive." The systems can break down plastics, and many different forms of hydrocarbon, into smaller, simpler molecular structures using a process called "thermal cracking." The resulting products separate into reusable gas, recyclable liquid, and solid forms. All three of these products can be recycled or reused, leaving almost anything to be landfilled.
In his career, Bourgogne has made good use of his MBA at Georgetown University, and has closed nearly a hundred deals — worth more than $3 billion — in mergers and acquisitions for Danaher and Steel Partners, both large public companies. He served on the board of LiqTech International and was the chief financial officer and chief operating officer of a company called SWK Holdings. The engineers he spoke with had already formed a company, and Vortex It was created to license technology and market it worldwide. However, Vortechs needed someone with proven business experience and Bourgogne wanted the role of the new CEO. His current partners reached out to him saying, "Why don't we come together and start a company around existing design, new technology, patent pending, and go into the world of recycling?"
Bourgogne put due diligence. He researched the industry and realized that the obstacles to recycling in the Utah Valley were far from unique. The problems were obvious, but Bourgogne wanted to make sure they could be realistically addressed, "that there was a way forward and a plan of action, and I was convinced that there was."
He accepted the position of CEO. Over the past year or so, the team has been improving the design of the heavy-duty recycling machine with several major improvements over existing technology they call WasteNgine. They also developed a business plan, established relationships with suppliers, talked with investors, and collected the needs and weaknesses of many potential customers. "We are ready to start building our first complete trading system in January. So we are out to raise funds now. We have already raised $1 million. We are raising an additional $4 million to build our first trading system."
Fundraising for a project of this nature posed some unusual challenges. Bourgogne notes that tech investors in Utah seem more attracted to SaaS projects: "Everyone wants the next big business software as a service company, or a neat little consumer tool. Nobody knows what to do with a heavy equipment company like us before they generate revenue, and clean technology." I've been touring around the state and haven't had any interest from venture capital investors in Utah. So we're talking with early-stage cleantech focused investors across the country and internationally as well."
Understanding the promise of Vortechs' recycling technology may eventually inspire multiple funding streams, even from SaaS-leaning investors. The effects are inspiring. Thermal cracking—sometimes called pyrolysis—cracks plastic with very high but contained heat, while Vortechs' proprietary technology makes mechanical slicing unnecessary. Feed does not require pre-sorting: much household plastic waste, including grocery bags and other types of plastic, is "crushed" together. Bourgogne notes that plastic bags are chemically similar to most other hydrocarbon products. It's basically a common form of plastic, LDPE, but it's very thin. The simple reason that plastic film "not" "recycle" is because plastic bags "contaminate equipment and get wrapped around shredding equipment that current technology needs to recycle. That's why people say you can't recycle grocery bags. You can. That's all." That technology today does not allow it. We solved this problem. Plus we developed a scalable, modular solution that can be placed almost anywhere. We can recycle waste where waste is generated, rather than transporting waste long distances for recycling."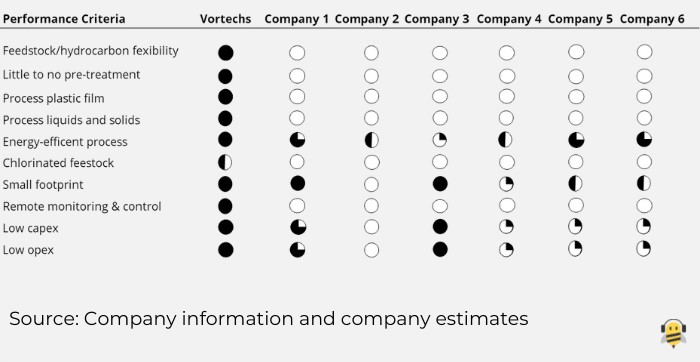 It is unlikely that anyone living in the 21st century would argue that discarded plastics are not an urgent environmental problem. Bourgogne puts it plainly: "If you look at plastics, in the United States alone there are tens of millions of pounds a year being produced and put in landfills (or waterways), or worse yet, incinerated. If you're in Florida, they'll let people By burning plastic waste and allowing toxic clouds and toxic fumes to float across the state."
Bourgogne continues: "And this is a huge market. We are one of the few companies that can easily recycle plastic bags and plastic film. And we can eventually recycle a lot of other things that other technology, such as hydrocarbons, cannot, other than plastics, such as motor and tire oils. Recycling several different types of waste hydrocarbons in the next several years as we expand our service offerings."
Vortechs has attracted the interest of local and international organizations committed to environmental solutions. "We're having some interesting conversations with investors right now, and we're in talks with an investment fund in Asia – part of a big cement company that wants to try and do their part to help the environment. There is great demand for our solutions, and broad public support. We are confident that we can Finding the right investors and making a big difference to the environment."
If you are interested in understanding science, Read more about thermal cracking here Or check out this article:
Catalytic Pyrolysis of Waste Plastics: Moving Towards Pyrolysis-Based Biorefineries.
For more information, please contact info@vortechs.eco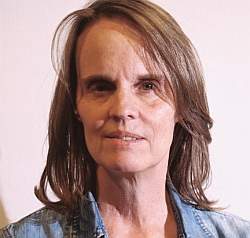 TechBuzz welcomes Karen Anderson, a non-fiction and fiction writer focusing on the people, places, and cultures of the Great Basin.

#Vortechs #aims #revolutionize #world #recycling #TechBuzz #News